San Jose, CA to Panama Motorcycle Trip

The intent of this page is to document our trip from San Jose, California to Panama City, Panama.

The trip is planned for 6 weeks, using two identical BMW F650GS single-cylinder 650cc motorcycles. One rider, David Pease, will ride the entire distance; three other riders will ride different legs of the trip in two-week "relays". The first leg (in blue on the map) will be ridden by Richard Sobin, the second (in red), by Mark Smith, and the final leg (in green) will be ridden by Randal Burns.

To see the next installment of our travel in Mexico, click here: Copper Canyon and Baja California.

Here is a photo of one of the bikes outfitted for the trip (and still clean):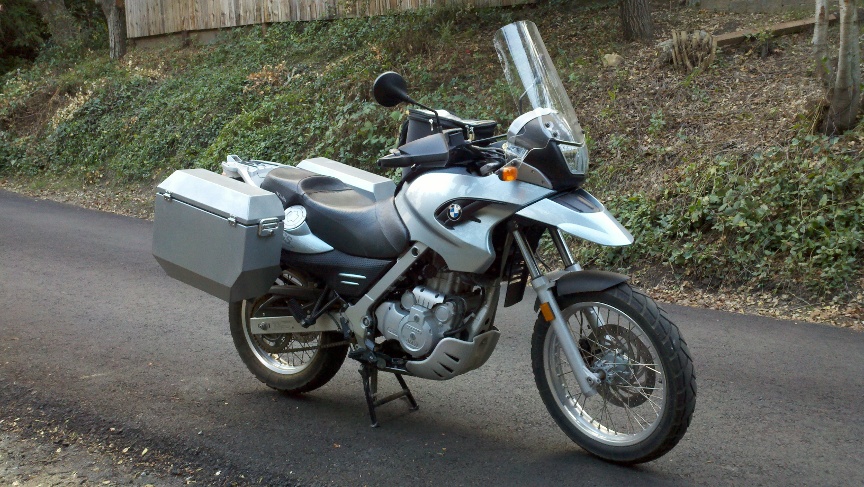 The map below gives a rough idea of our planned route, with the three riders' legs shown in different colors.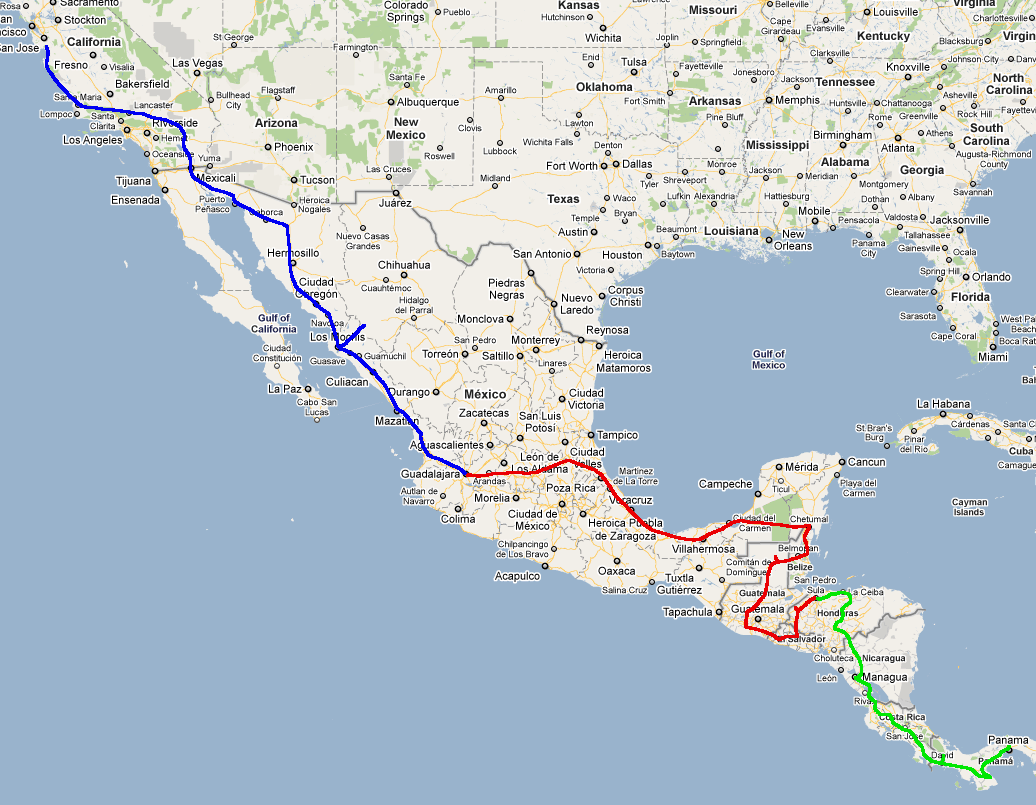 We are carrying SPOT satellite transceivers that broadcast our location regularly to a service that plots it in "real time" on a web page. The web page can show the last 7 days of travel, though to see any more than the most recent 24 hours you must page forward using the page numbers at the bottom of the left-hand column.

The photos we have posted are broken into sections:

Randal is keeping a delightful blog of the last third of the trip here.


Continue to first section =>